Product Center
Name:
Neoprene Knee Support orthopedic Support, Open Patella
Material:
SBR,SCR
Fabric:
Ok fabric, shiny terry, nylon, copy nylon, polyester
Thickness:
3mm-5mm
Size:
XS, S, M, L, XL, 2XL
Color:
Black, or customized
Style:
Hinged or not
Printing:
Silk printing, heat transfer, embroidery...
Logo:
customized
Product Description
What is a hanged knee brace?
A popular choice for the rehabilitation of ACL and other severe knee ligament injuries. It's also suitable for protection during skiing and snowboarding.
Covered hinges add comfort as they help stabilize the knee. Provides support for ACL/PCL ligament sprains, osteoarthritis, patella dislocations and knee instability. Neoprene fabric has four-way stretch for optimal comfort and durability. Retains heat while providing compressive support.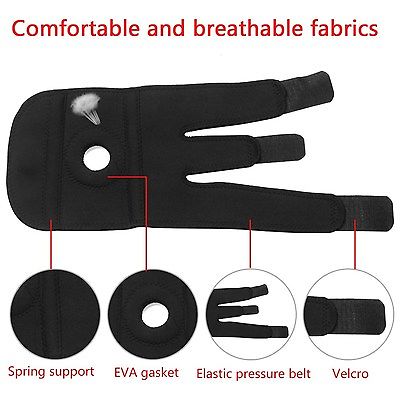 ---
Features:
Hook & Loop
Two circumferential straps with loop lock closures help limit migration and control the patella Unique soft-seam construction is smooth to reduce irritation caused by conventional methods of seaming
Medical-grade neoprene provides therapeutic compression & warmth.

Comfortable, lightweight support for weak, sore or swollen knees.

High-performance metal hinge

.

Mild sprains, weakness or joint instability

Wide range of sizes.

For sizing, measure the circumference at knee cap

Preventative support for athletes

Easy, pull-on application.

1 knee support
Indications:
Knee sprains and strains
Weak, sore or swollen knees
Arthritis
---
When can I use it?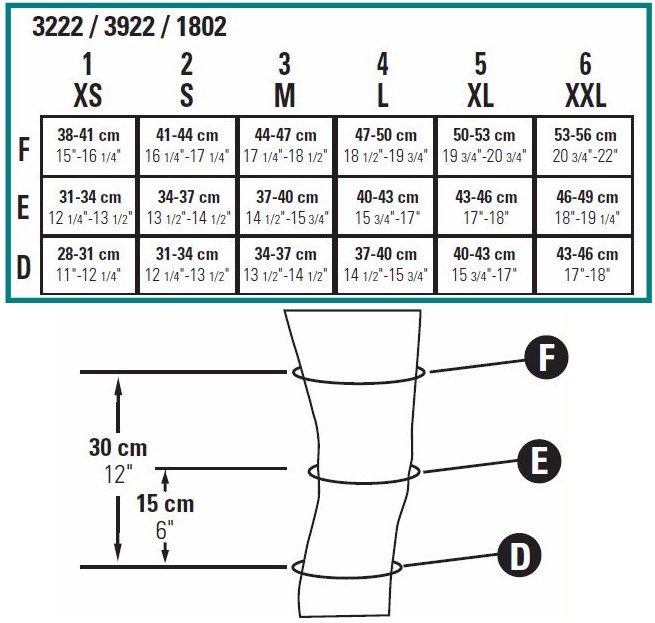 -Excellent knee protection for skiing and snowboarding.
-Ideal for instability of the knee following partial or complete tears, or surgery to all knee ligaments.
-Ideal for use following a meniscus (Cartilage) injury.
Which size do I need?
Measure 15cm (6") above and below the centre of the knee. If measurements indicate two different sizes, then choose the larger size. This product can be used on either the left or the right knee.