Product Center
Name:
Neoprene Tank Jacket
Size:
9 x 48, 10 x 54, 12 x 52, 13 x 54 and customized
Material:
Eco-friendly SBR Neoprene
Fabric:
Polyester
Color:
Black, Blue, Gray, Red and customized
Print:
Sublimation printing or ink printing
Logo:
Customized
Design:
OEM
Product Description
Description:
1. Neoprene Tank Jackets will protect and keep your tank in good condition from bumps and scrapes also reduce condensation building from moist air conditions.
2. The jacket is easily installed or removed by the full zipper without moving the tank or valves.
3. Available for tanks ranging in size from 9 by 48 in. to 14 by 65 in. or in customized size.
4. The jacket is easily fastened around the tank with a full-length zipper on the backside that holds it securely in place.
---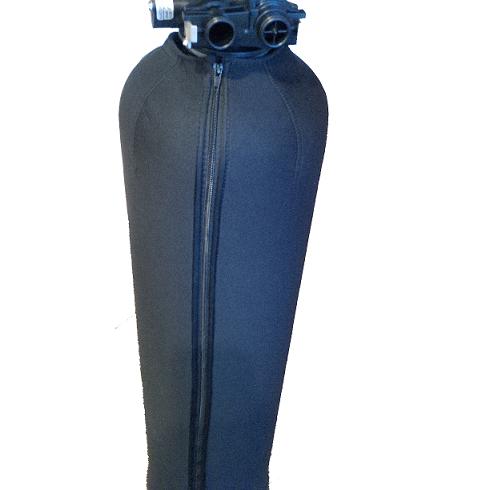 Feature:
Easy to apply with quick zip

Dramatic reduction in condensation

Reduced the chances of puddles from condensation

No more puddles on floor

No need to remove valve or plumbing

Isolates tank

Can be applied to most tank sizes
---
Function:
Update your tanks with these Neoprene zippered tank jackets.

Not only do they provide a sharp clean style, they also reduce condensation on the tank and also the puddles that form from the condensation.

These versatile jackets are easy to remove to machine wash and keep your resin/media tank in great condition.

Providing a touch of style to your whole home water conditioner.