Product Center
Name:
Compression for Weightlifting, CrossFit & Powerlifting 7mm neoprene knee sleeve
Material:
SBR, CR
Fabric:
Nylon/copy nylon/ lycra/polyester
Thickness:
7mm or as your required
Color:
Black, red, blue, pink. etc
Size:
S,M,L,XL,2XL
Logo:
Customized
Printing:
Silk printing, heat transfer, embroidery...
Product Description
This style knee sleeve is made from 7mm strong neoprene.Glue on the inside and reinforce stitching to make sure it's strong and wearable.
7 mm Thick Neoprene To Keep Your Knees Warm and Prevent Injury. Better Than Knee Braces Because You Can Squat Heavy and Avoid Knee Pain
Decrease Your Knee Pain and Prevent Knee Injury!
-The 7mm thick neoprene material is perfect for compression support and mobility.
-When looking for a knee compression sleeve, wrap your knee with comfortable support
-Get peace of mind during heavy squats, lunges and power clean
---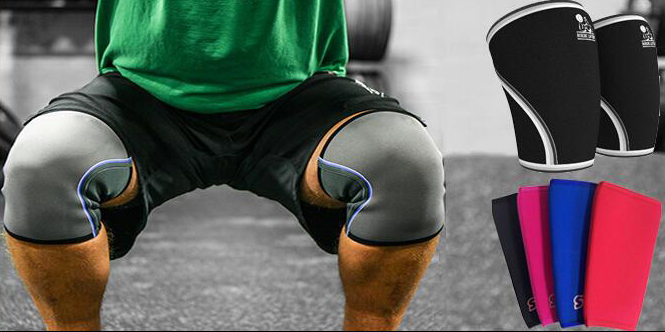 The Benefit of Premium Knee Sleeves
Support – Increase your performance by adding extra support at the bottom of your squat

Warm the knee – This tight material around your knee will keep you warm and loose

Prevent injury – Additional compression will keep your knee from moving wrong possibly hurting your ACL

(inside the knee)

Decrease pain – This sleeve will make your knee feel new again. You will be able to squat heavy and achieve elite athletic movements with ease.

Perfect fit! -Customized size to fit all person. Compression To Support Both Men and Women

For all sports – For advanced powerlifters, crossFit athletes, and fitness professionals. But any sport can aid from these knee sleeves, Baketball, baseball, football and tennis players will love these knee sleeves.
---
Who should wear these knee sleeves?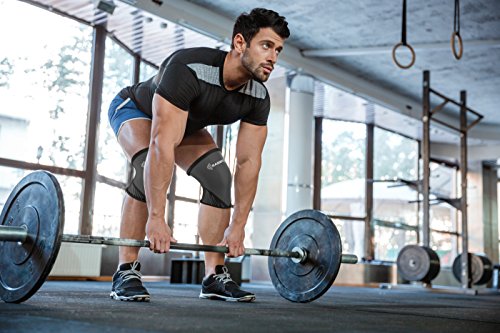 K

n

ee Sleeves For Elite Weight Lifting Including Squats, CrossFit and Powerlifting.

Anyone who is putting pressure through their knee. As you bend and push through your legs, your ACL (inside the knee) experiences wear and needs extra support. These sleeves fit tight for compression, but still feel comfortable when moving.
FABRIC DETAIL: